Welcome!
Julie Ladd Skin Solutions is not your ordinary spa. There are no lines, no crowded waiting areas, no therapists fresh out of school, and no sales pitches. Here, you can relax and rejuvenate in your own private oasis where you are the priority.
As a licensed massage therapist, aesthetician, makeup artist, and certified lash stylist, I will take care of you from start to finish. My mission is to integrate my education and years of experience to help you achieve your goals while giving you the undivided attention you deserve.
Julie Ladd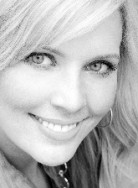 "Having had facials and massages with Julie over the past 10 years, I am confident that she is one of the most competent and knowledgeable aestheticians and massage therapists working in Nashville. She is very professional, and I always enjoy my time in her lovely office."

~Lori C.